ANNOUNCEMENTS
5 days ago
The Jessup Canned Food Drive starts on November 28, and runs through December 16. The food drive is sponsored by the Jessup Student Council. Students can bring their non-perishable food items to their classrooms during this time. There will be a contest to see which grade brings in the most cans! Thank you for donating to this wonderful cause and helping families in need this holiday season.

PRINCIPAL'S PAGE
11 days ago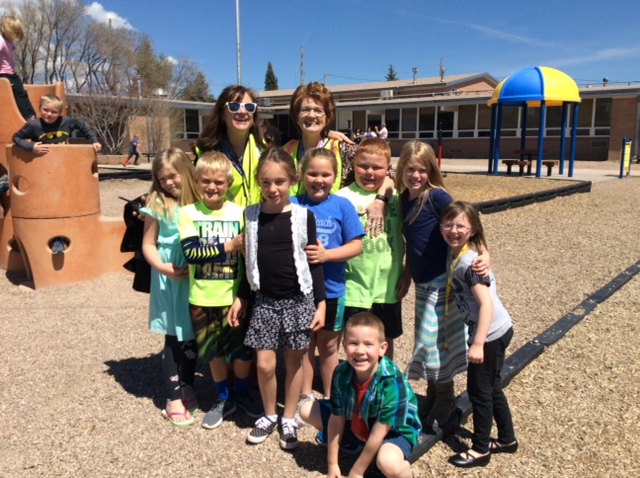 Welcome Jessup elementary Jaguars,

I would like personally extend a warm welcome to all students and their parents and/or guardians. Jessup has many great things in store for you as you journey through elementary school. We combine traditions and innovations for a seven-year academic experience that supports our school's mission and vision and our District's strategic plan. Our main focus is to provide opportunities for you to gain academic knowledge, skills, and emotional and social support as you commit to your future; commit to working hard, and commit to being responsible. Make a commitment to learn all you can while you are here!
Jessup teachers are student-centered, caring instructors who make our school an enjoyable place to learn and grow. Our staff has high expectations for all students and they facilitate dynamic lessons and educational experiences to help you reach your highest potential. Our teachers are highly trained professionals who work collaboratively to provide a productive, positive learning environment, and to deliver the highest quality instruction. Included in our top priorities are safety and success, positive behavior, and increased school spirit for all.
We are proud of our academic successes and we appreciate the sustained support provided by our parents, our community members, and our local businesses. We pledge to continue to work hard to make our academic and extracurricular programs even stronger to ensure all students are achieving at high levels and you are prepared for the future. You deserve the best! Our level of success is determined by the partnerships between our parents, teachers, staff members, students, and the administration. We will keep communication lines open throughout the year; we encourage parents to sign up for Infinite Campus Parent Portal so you can view student progress at any time. We truly believe that involved parents are one of the most important aspects of the educational process. If you are not already, please come by and get involved.
If you have any questions or concerns, please call the school our stop by the office. The administration, teachers, and staff are here to help. We are one team! Thank you for trusting us with something as important as your education. We look forward to a wonderful school year together.
With respect and appreciation,
Dr. Barbara Leiseth
JESSUP LIBRARY
23 hours ago
Welcome to the Jessup Library page! A heap of helpful information can be found below. We have all sorts of information that can help your child achieve great things!

Please always remember that Mrs. Reynolds is always ready to help a reluctant reader, an exuberant reader, or any reader in between!

Join the Jessup Library Birthday Book Club! You can get a form at school or download one here.