Jessup News & Announcements
17 days ago
PAPER - Free 24/7 Tutoring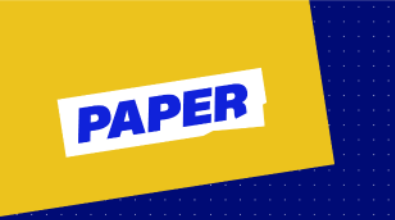 14th Annual Jessup Elementary Golf Tournament
For tournament and calcutta information, registration and sponsorship details contact Eydie Trautwein at eydietrautwein@yahoo.com, or Sheila Bush at walts2167@gmail.com
School Photo Day-Tuesday, Aug 31st
Portraits with Personality!

Every student is photographed.

View student photographs before you purchase.

Choose and Order Photos Online at

www.christnekronz.gotphoto.com.

Orders are shipped directly to you.
To be hosted on Aug. 19, from 5:30 pm to 6:30 pm.
This event is sponsored by Jessup's PTO.
Come meet your Teachers, staff and classmates and enjoy a ice cream or popsicles.
PTO Meeting Minutes 4-14-21



Jessup Families,
Please click here to view our end of year video. We look forward to seeing you all in August.

Good News About Accelerated Reader!
The Renaissance AR program is now available from home! Students simply log onto ClassLink, log into their Renaissance account, and take the quiz just like at school!
Please keep in mind that, though this is not a standardized test, good test-taking rules still apply. Students should not use help from adults or others or look through the book to find answers. While we are in quarantine mode, integrity will count more than ever!
The clock is still ticking on the Million Words contest! Students who pass ARs for one million words or more are automatically entered into the drawing on the last day of school for amazing prizes purchased by our amazing PTO!
READ, READ, READ Jessup Jaguars!
Having trouble getting into AR? Click here for our troubleshooting guide!
Jessup Student Council Canned Food Drive
Congratulations Jessup Jaguars! You donated 3300 food items for the food drive sponsored by the Jessup Student Council. Half of the food went to Needs, Inc., and half of it went to the Comea shelter.
Thank you Jessup PTO!



Thanks to our wonderful Jessup PTO, the students now have access to 15 new computers. They also provided Jessup students with a rolling cart where the new computers will be housed. The cart and computers will be joining Mrs. Dobler's and Mrs. Morrison's 1st Graders! Thank you for helping us grow our brains!
New Box Top App



The NEW and improved Box Tops mobile app uses state-of-the-art technology to scan your store receipt, find participating products and instantly add Box Tops to our school's earnings online.
Jessup Recess Map



Please click below to view the Jessup Elementary recess map. The map shows designated play areas by grade.
Click here to view the map